We love to experience the simulated environment and transform it into a completely different world. Well, mount a headset and gear up to head past all the barriers of Science and tech to catch up with Virtual and Augmented reality.
What is Virtual Reality (VR)?
It is the utilization of mechanized innovation to establish and encounter an invigorated environment. Here, users can connect with the 3D environment encompassing them. This gives incitement to nearly all of our faculties like vision, contact, smell, and hearing. The sole aim of the computer is to play the role of a gatekeeper and maintain the rhythm between the real and simulated environment. Hence, computer-generated reality is fundamentally interactive, explorable, and immersive. It makes us think we are living in the real world, which is not true.
What equipment do we need?
VR has consistently been all the rage and has been the maker of intuitive computer games and motion pictures like Pearl, which was the originally energized VR film as well as named for Oscars. Such manifestations have acquired worldwide achievement as well as affected society and have won incredible laurel from people across various walks of life.
At the point when a PC is furnished with gadgets like a mouse, console, VR is empowered with sensors that can identify how our body is moving. It does not just use two screens that are placed on each eye, yet additionally, encompasses sound speakers and haptic criticism. VR is essentially a misnomer while "Artificial Reality", "Alternative Reality" or "Computer Simulation" are better terms that can be used.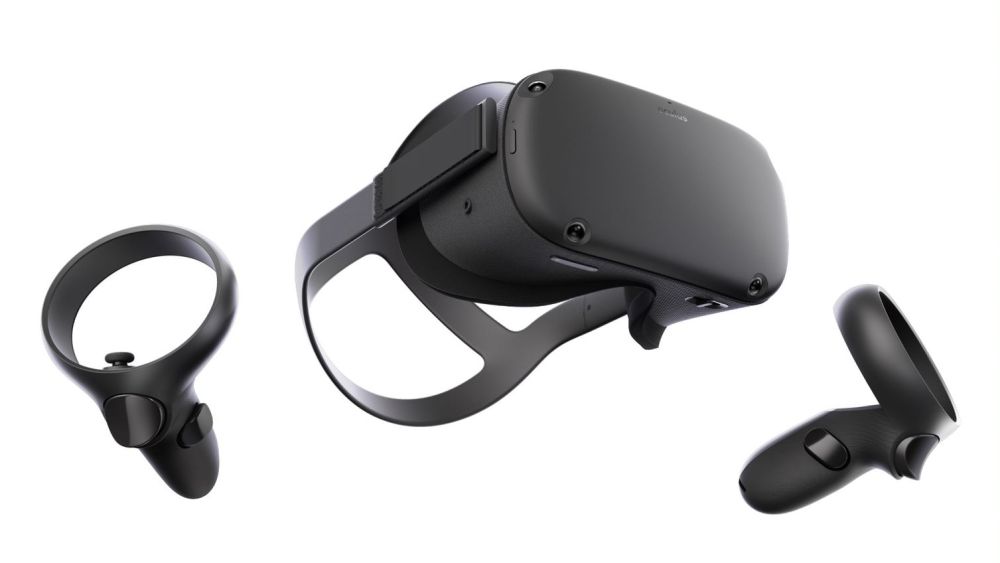 History of VR
Making an innovation of Panoramic artistic creations in the nineteenth century was the creation that led to the idea of Virtual Reality. This creation made it a vivid scene. The expression "Virtual Reality" was authored by Jaron Lanier, who likewise established Visual Programming Labs (VPL). In 1995, the Nintendo boy (VR-32) cleared the path for first historically speaking convenient reassure. Later in the twentieth century, was the creation of smartphones and advanced innovation with 3D illustrations clearing a path in front of more established renditions and with movement regulators and human interfaces for connecting with the innovation. In 2014, tech giant, Facebook purchased Oculus VR and, in this way, prompting the presentation of different gadgets on the lookout for public utilization.
What does Augmented Reality (AR) mean?
It has been a point that has been talked much about for various years, yet throughout the long term, it has acquired consideration with its due consideration of items like Google Glass. It utilizes PC vision-based acknowledgment to comprehend the contribution from the gadget of the client. It brings us into a completely intelligent environment where virtual devices become part of our reality.
Individuals see AR be simply automated with cell phones and PCs. Yet, with the making of Google Glass which is a wearable gadget with an optical presentation.
Development of AR
What goes into making such digital technology that can transform our society is a question that we all ponder upon very often. It works on the idea of target recognition which can be an object, text, image, and whatnot. After it is detected, it can embed that object and display it on our screen. This is how Marker-based AR works.
However, Marker-less AR finds our locations with help of the GPS of our mobile and record it and thus displays the relevant information concerning that position. It is also called Location-based AR.
What do we gain from such invention?
It is well-established certainty that AR applications will not simply be restricted to ordinary portable applications. It is assessed that around 25 Lakhs of AR apps will be downloaded and can make an income of more than $ 15 Lakhs by 2019. With such a tremendous field for improvement, is it not worth putting resources into such stages that give us immense information on profundity yet additionally can help our economy. Even though AR appears to have a decent potential, a portion of these elements will in general setback for such development. Some of them are:
Technological Limitation

The connectivity of the Internet across the globe is not uniform

Awareness among Public

Privacy issues
Difference between VR and AR
Virtual Reality
It is a computer-generated simulation of an environment which are utilized in motion pictures and computer games. It inundates the user as it is like the real environment. It additionally utilizes different gadgets like headsets and gloves. It is isolated from the real world and the user is immersed in a fictional world.
Augmented Reality
Nonetheless, AR is a join of both advanced worlds added to actual components along these lines establishing a counterfeit artificial environment. It blends digital components into the real world. Here, it is used to enhance both the real and virtual world.
What are the advantages of using VR and AR?
Offers Development

Increases precision

Fostering learning measure

Immersive learning

Create an intuitive climate

Offer convenience

Allow users to experiment with an artificial environment
Where are they used?
It is utilized by being developed of interpretation applications for deciphering text in different dialects. It is also used in the creation of 3D games. Numerous applications are being built up that can assist the client with installing text, pictures, recordings. It is utilized by a medical expert for treating patients with post-traumatic pressure. It is utilized by those in the military for invigorating battles and wars. Additionally, clinical understudies use VR for their examinations and practice.
Can VR and AR work together?
AR and VR are mostly blended thus generating an engaging experience. When they are merged, they transport the user to an entirely different fictitious world. It gives a new dimension of the interaction of users between the real and virtual world. AR and VR are for the most part mixed consequently producing a drawing in an encounter. At the point when they are combined, they transport the client to a extraordinary fictitious world. It gives another element of cooperation of the client between the genuine and virtual world.
Conclusion
The present inconceivability's based on Augmented Reality (AR) and Virtual Reality (VR) will before long get conceivable. Numerous AR and VR gadgets have come up available. Large numbers of them primarily depend on smartphones as their primary gadget to communicate their thoughts. While the acquaint the inconceivable with the general public, it has got its difficulties. They do not have the visual quality and do not convey an astonishing encounter. They do not give wild Field of View (FOV), have restricted presentation goals, short battery life, helpless brilliance.
According to an expert, he quotes," In three years we will see new AR glasses with LTE abilities that will turn into an option in contrast to the smartphones". To effectively overcome these disadvantages, we need to remember the public interest and market demand, and cost.
Considering all these, we can anticipate a universe of Science and tech to blossom and thrive with its huge information on Virtual and Augmented Reality. Bicocca, an expert quotes," Virtual reality is the first step in a grand adventure into the landscape of the imagination".